RMIT PlaceLab has wrapped up our inspiring collaboration with Regen Melbourne as part of RMIT's 'Wild Hope: Conversations for a Planetary Commons' exhibition.
The exhibition was aimed at reflecting on a shared focus around designing new and collective solutions to address systemic social and ecological challenges.
Our journey included a series of thought-provoking community workshops, and inputs encouraging personal reflections on healing, and in understanding our city's systems, around nurturing our Urban Environment.
We also showcased a prototype of Regen Melbourne's 'City Portrait' – an interactive platform co-created with Dr. Michael Dunbar at RMIT University's School of Design, that aims to measure Melbourne's social and ecological performance.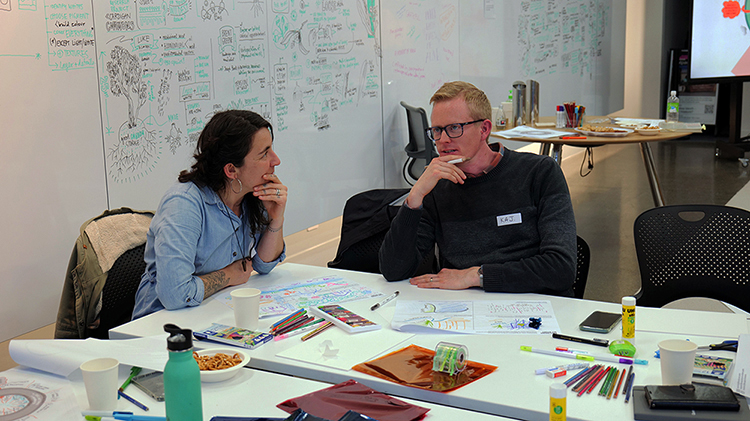 RMIT PlaceLab Co-Lead Kiri Delly said: "It was wonderful to collaborate with Regen Melbourne, hosting their City Portrait proto-type and Wild Hope Workshops at PlaceLab Melbourne. We're both working to connect and collaborate with community -(the local knowledge experts!), having them actively share and contribute their insights and experiences with the aim to consider ways we can address key challenges and opportunities in the way with live, work, study, and play and in and with our city."
Regen Melbourne also shared a few words on the partnership: "It was a pleasure to deliver this installation and accompanying workshops in collaboration with RMIT PlaceLab. Our shared focus was on reshaping visitors' understanding of Melbourne's commons and designing new and collective solutions to invest in a thriving future for our city and planet."
A huge thank you to all who joined us and participated in considering new solutions for a better, more sustainable future.