What Is: Doughnut Economics?
As part of PlaceLab's collaboration with Regen Melbourne, we've been talking a bit about Doughnut Economics.
This doughnut is not the sugary kind, but rather, defines a 'sweet spot' for humanity. So what does a doughnut-shaped future actually look like?
Pioneered by renegade economist Kate Raworth, Doughnut Economics offers a vision of what it means for humanity and the planet to thrive in the 21st century.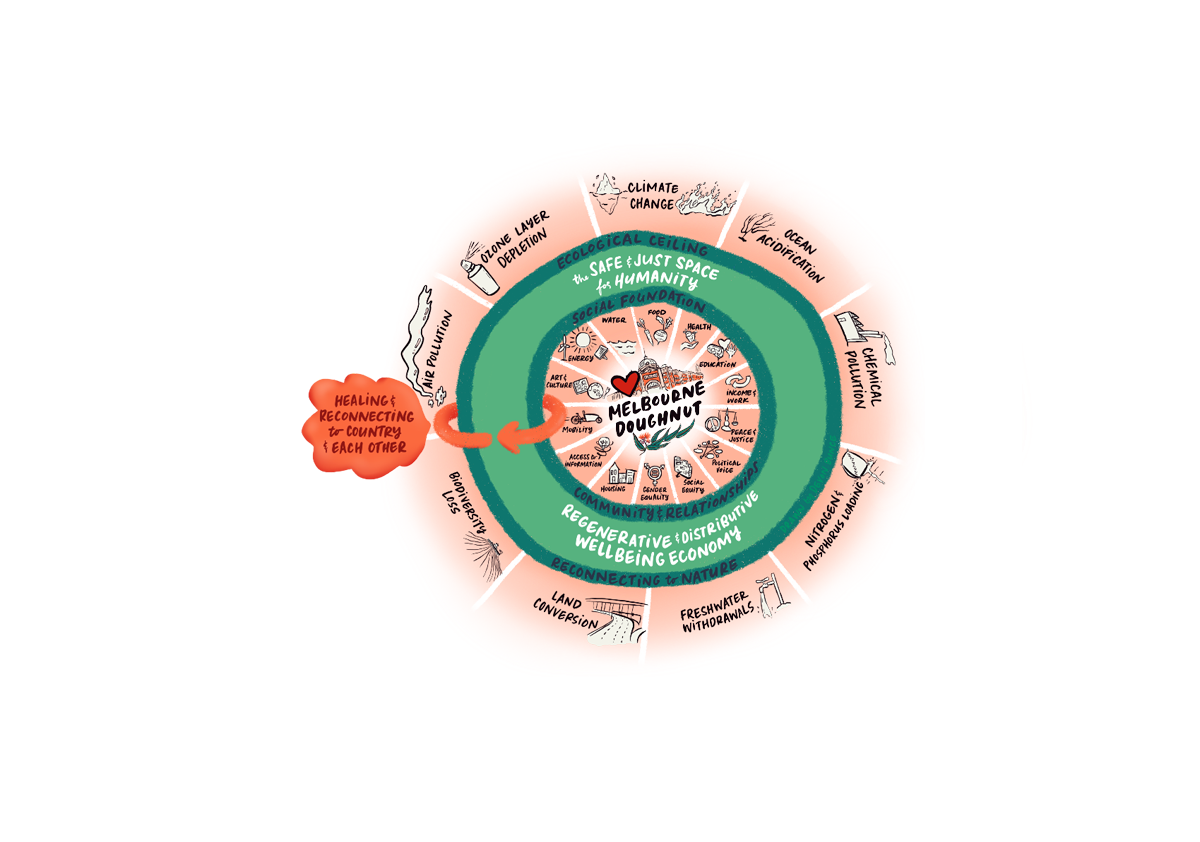 The Doughnut model looks beyond traditional economic considerations. It prioritises social and environmental well-being as our primary goal, recognising the need to establish a strong social foundation while respecting the planet's ecological limits.
This effectively creates a doughnut-shaped "safe and just space for humanity."
As quoted by Kate Raworth's Doughnut Economics Action Lab:
"Humanity's 21st century challenge is to meet the needs of all within the means of the planet. In other words, to ensure that no one falls short on life's essentials (from food and housing to healthcare and political voice), while ensuring that collectively we do not overshoot our pressure on Earth's life-supporting systems, on which we fundamentally depend — such as a stable climate, fertile soils, and a protective ozone layer.
The Doughnut of social and planetary boundaries is a playfully serious approach to framing that challenge, and it acts as a compass for human progress this century."
Interested in learning more? Check out the below links: