As part of our Voices from the Margins Research Project, we created an online survey to gather information on the experiences and recommendations regarding the COVID-19 lockdown period from Melbourne's international student population.
When asked to document their experience, issues of isolation, loneliness and mental health were the most reported. The participants generally reported negative experiences apart from some students who benefitted from the opportunity for self-reflection afforded by the lockdowns as well as from the support of their university.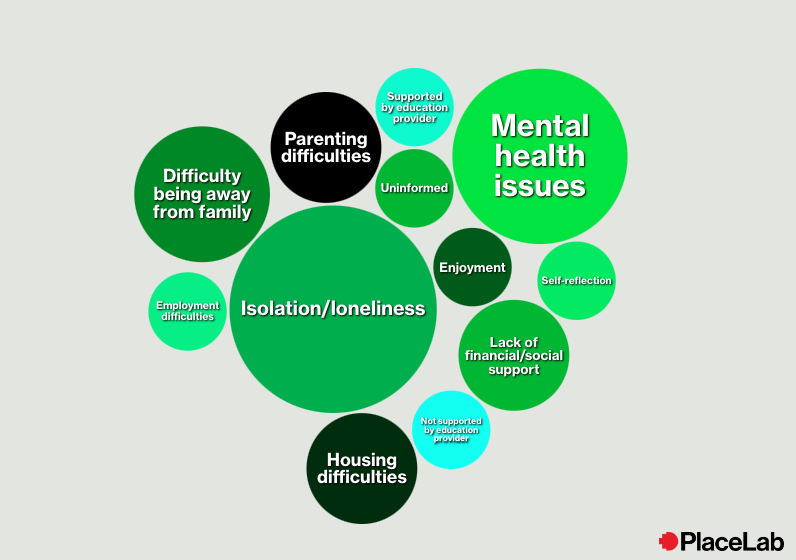 When asked to compare Melbourne in 2022 to the preceding two years, participants generally highlighted increases in opportunities, such as socialising (5), or improvements in an aspect of their life, such as conditions for parenting (2). While most participants stated an improvement in their experience post-lockdowns compared to during lockdowns, some did indicate negative changes, such as more stress (1) and busier (1).