An objective of RMIT PlaceLab's Flatpack : Repacked Research Project is to gain insights into the disposal practices of furniture by City of Melbourne residents. A significant avenue for furniture disposal is through the process of hard rubbish collection. RMIT PlaceLab Melbourne is conducting field studies to quantify the volume of furniture placed out as hard rubbish and to categorise the types of items being discarded.
We have chosen the PlaceLab Melbourne research studio's home suburb of Carlton as our field study area. Carlton has been selected as the field study area due to its workable size; we can cover the entire suburb prior to the hard rubbish being collected, and its largely comprised of residential dwellings. We are undertaking four field studies on Carlton's designated hard rubbish collection days, which occur every second Monday.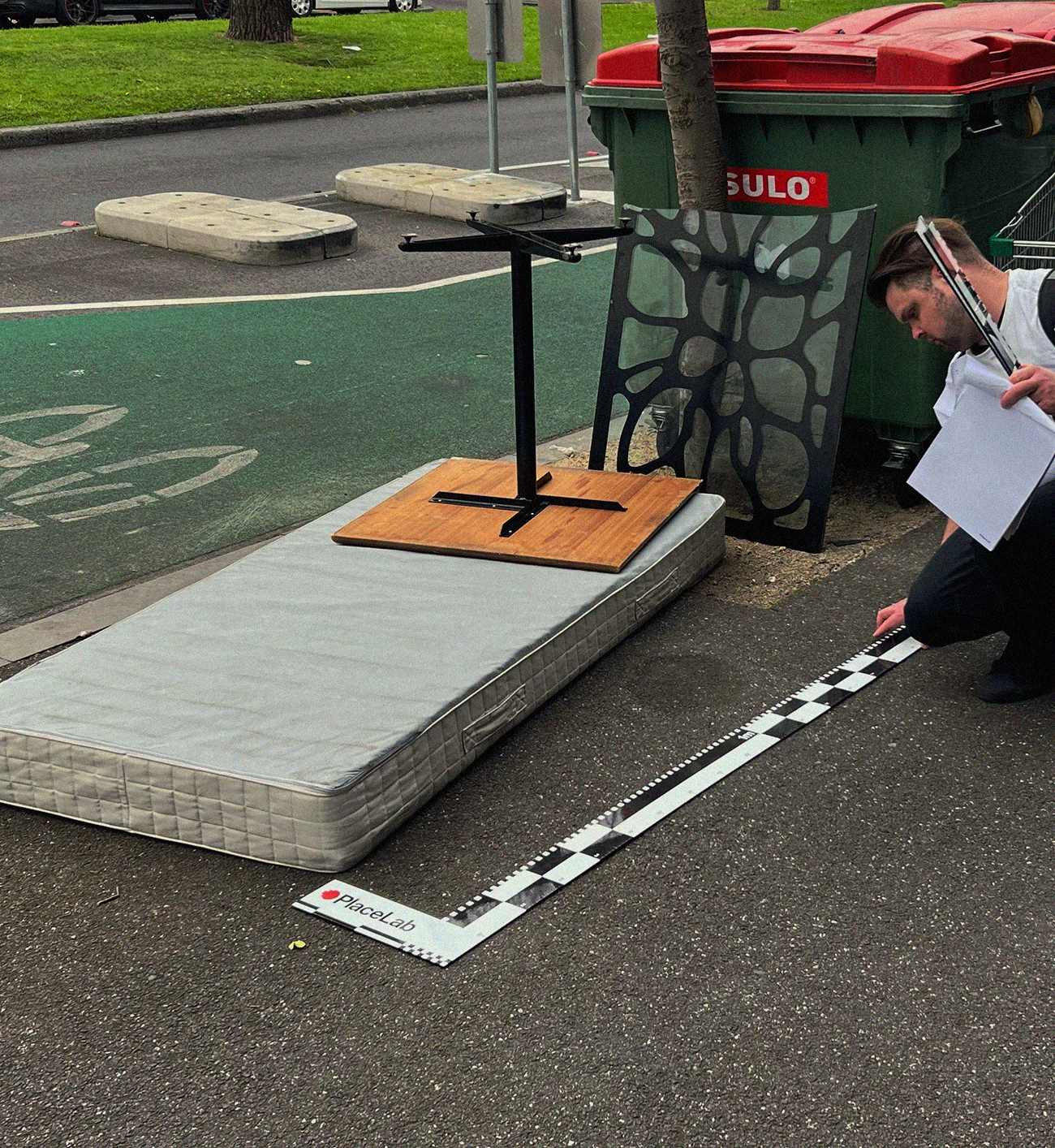 At each hard rubbish site, we are collecting the following data:
Volume of the hard rubbish pile.

Photographs of the hard rubbish items.

Types of furniture items being disposed.

The materials used to make the furniture items.

The condition (degree of wear) of the furniture items.

Photographs of the hard rubbish items.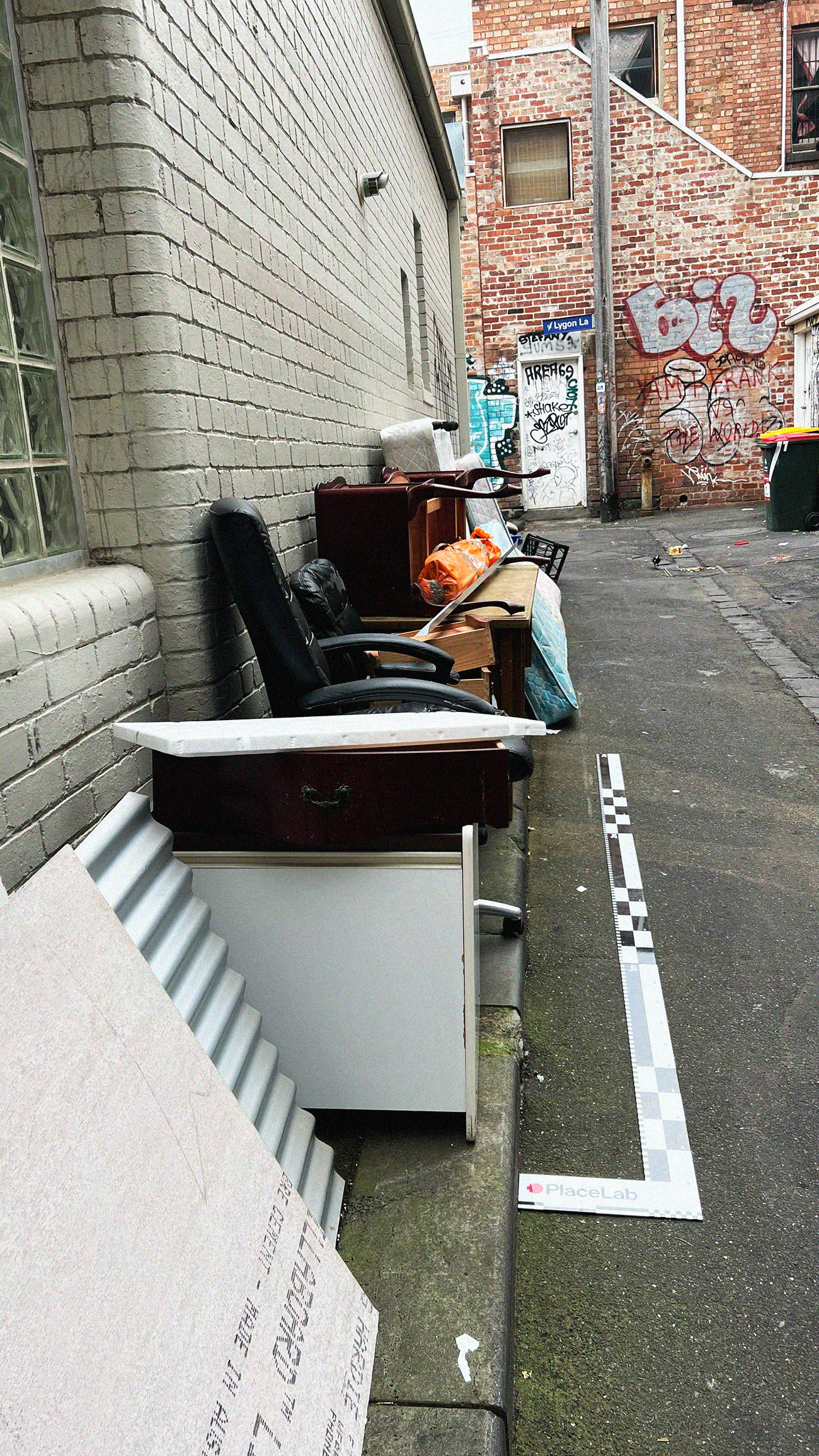 Additionally, we are collecting suitable items of furniture found in hard rubbish for inclusion in a later exhibition as part of the Research Project taking place in the RMIT PlaceLab Melbourne Research Studio in November.
Follow along for further information on the exhibition and our field study findings.