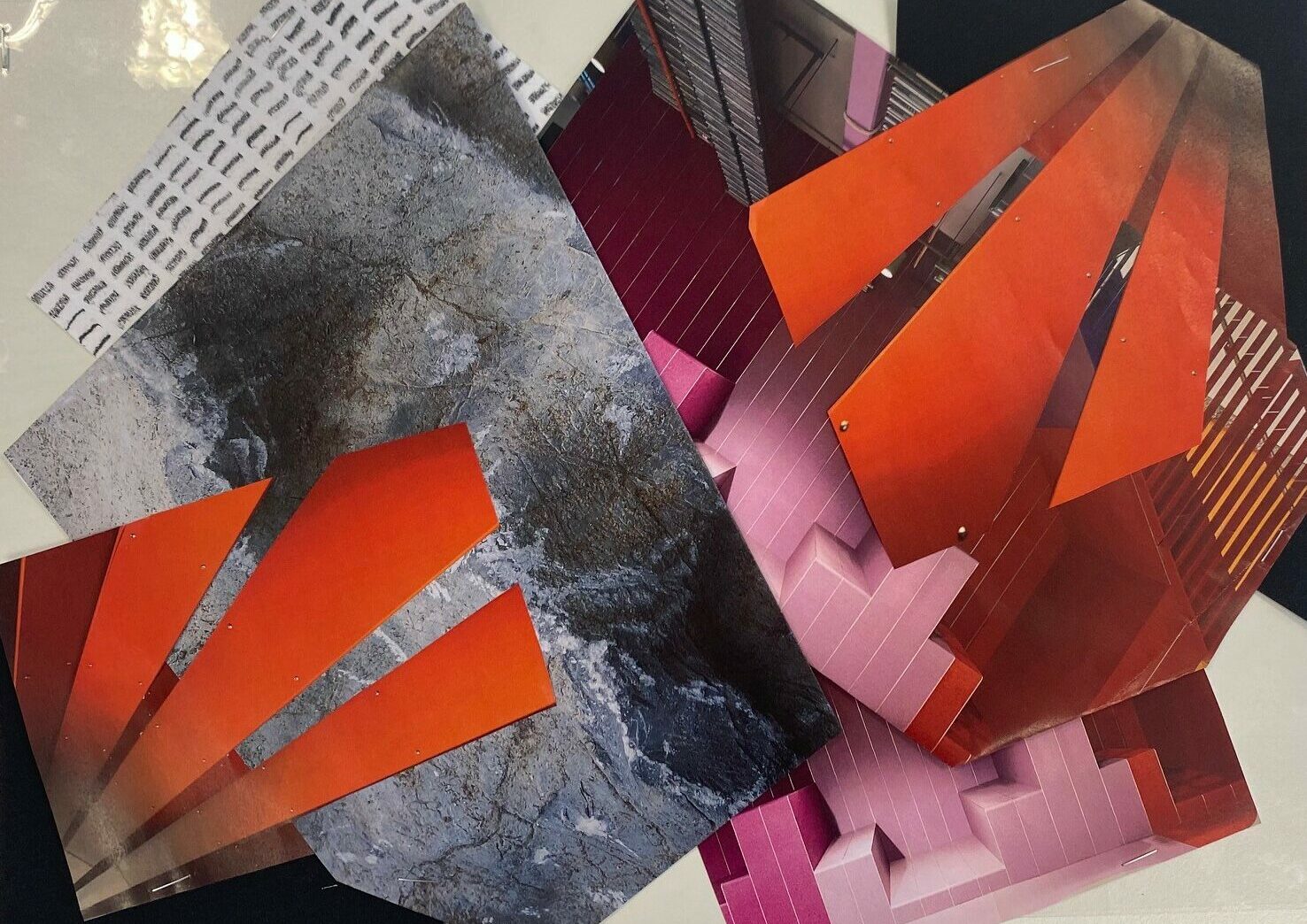 "Moodboarding as a Method" Workshop in Barcelona
Professor Annette Markham facilitated a "Moodboarding as a Method" Workshop in Barcelona. Questions such as "How can mood and moodboarding work as a speculative tool for citizens to imagine future designs for sustainable and resilient cities?" were posed in a half-day workshop that invited participants to discuss and participate in playful experiments to generate collaborative moodboards. Expressions of some of the moods of Barcelona in a post-pandemic time of recovery were captured.
To begin, Annette introduced the idea and premises of 'moodboarding as a method for transgressing smart city data'. Participants were then invited to work with supplied materials and visualise 'moods', based on prompts from Annette. Smaller teams were then formed to create a visual and sensory 'moodboard' of their current and imagined future city. This led to discussions of the challenges and value of the workshop, as well as moodboarding or other creative layering, as a form of data production, citizen social science, or city engagement. The workshop concluded with a speech from Annette about the project and the day's process and outcome, followed by short statements from key stakeholders, such as City Representatives, Marta Fernandez and a BDW Representative. An exhibition of the moodboards was then opened to viewers and participants to consider.
The "Moodboarding as a Method" Workshop was presented by RMIT PlaceLab as part of Barcelona Design Week 2022, the New European Bauhaus Festival and co-sponsored by RMIT Europe. Special thanks to Patricia Lore and Marta Fernandez of RMIT Europe.